Online Ordering Locations
To order online, click on the 'Online Ordering' link for your desired location.
Catering online..COMING SOON! Call store directly for catering orders.
DELIVERY available at ALL three locations. Minimum order is $15.00 with a $5 delivery fee for orders under $25 and $4 delivery fee for orders over $25.
Phone: 520-461-1111
Daily: 7:00am - 7:00pm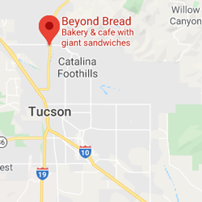 Phone: 520-322-9965
Daily: 7:00am - 7:00pm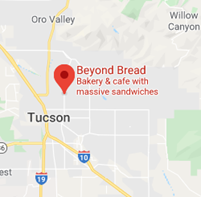 Phone: 520-747-7477
Daily: 7:00am - 7:00pm